The first image of the full cast of Suicide Squad, in costume has been revealed.
David Ayer released the picture on Twitter yesterday, following his release of Jared Leto as the Joker last week.
The Joker himself and Amanda Waller (Viola Davis) are absent from the photo, but other than those two, Task Force X are assembled and ready to go into action.
Ayer also tweeted a photo that gave us a better look at Will Smith in full combat gear as Deadshot.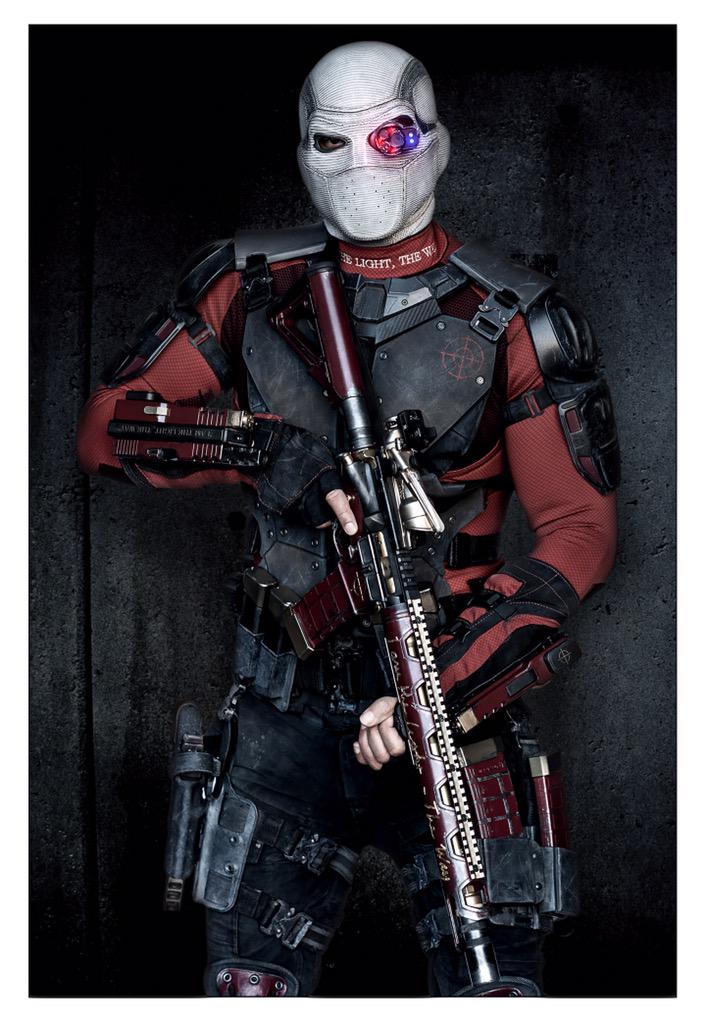 Task Force X look thoroughly intimidating in their new looks. Aside from the absent Joker and Amanda Waller, the group is made up of Rick Flagg (Joel Kinnaman), Captain Boomerang (Jai Courtney), Enchantress (Cara Delevigne), Harley Quinn (Margot Robbie), Deadshot (Will Smith), Killer Croc (Adewale Akinnuoye-Agbaje), Slipknot (Adam Beach), El Diablo (Jay Hernandez) and Katana (Karen Fukuhara).
Interestingly, Karen Fukuhara was originally rumoured to play Plastique, but she looks a hell of a lot more like Katana to us.
Suicide Squad, which follows a group of supervillains recruited by the government to carry out highly dangerous assignments which would more than likely kill them, is currently shooting in Toronto, and will be released in cinemas in August 2016.